Haunted Collection X Partial Preview
Thursday, October 3 at 11:59pm Eastern
It's that time of year again!
The annual Haunted Collection is coming this Thursday and I couldn't be more excited. This is the tenth installment in the series, and I've worked really hard to put together a lot of great designs this year. Below is a look at the shirts that will be available for the release, but there are lots and lots of other items that will be available come this Thursday (over 30 in all!), so be ready to hop online Thursday night for the big unveiling.
As a bonus, subscribers to the Seventh.Ink Newsletter will get some extra bonuses, so be sure to sign up through the form at the bottom of the site before Thursday!
This year's Haunted Collection consists of four shirts: two new designs and two Re-Inked designs that were popular in the last few years.
Ghoulish Fright
Just when you thought you were safe.. this design was inspired by a Halloween costume that my mom made for me as a child from a Sears costume template. Felt bones were cut out and adhered to a black jumpsuit that she cut out and sewed together. This is a personally fun addition to Haunted Collection X.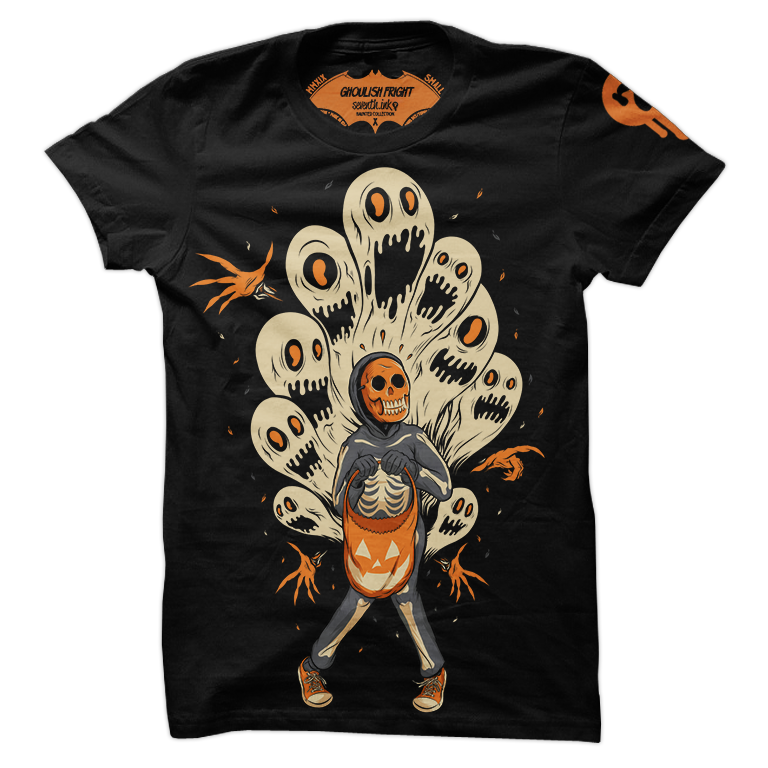 Shirt Details: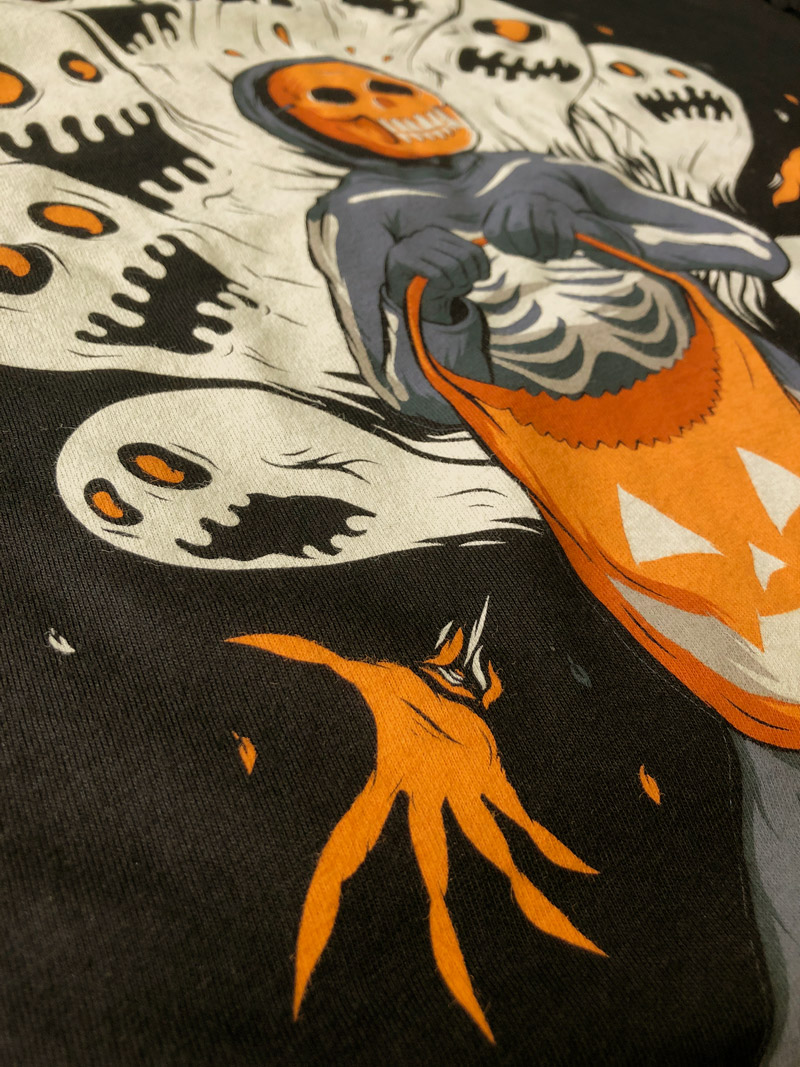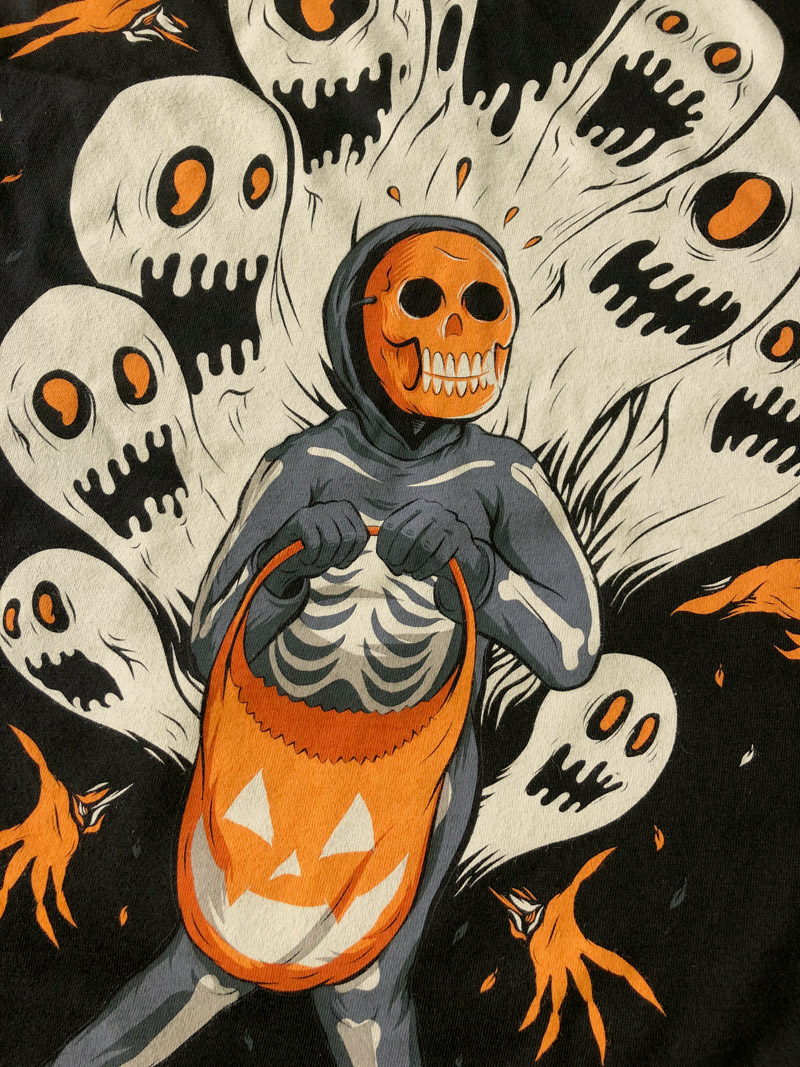 Mapled
Nothing is as haunting as the end of a season. Mapled brings a fun twist to Haunted Collection X.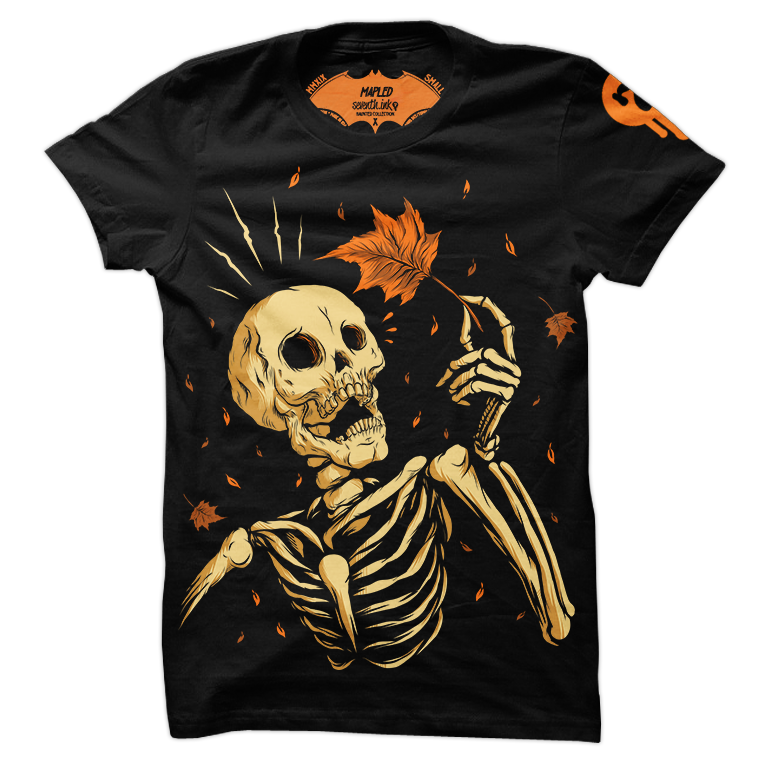 Shirt Details: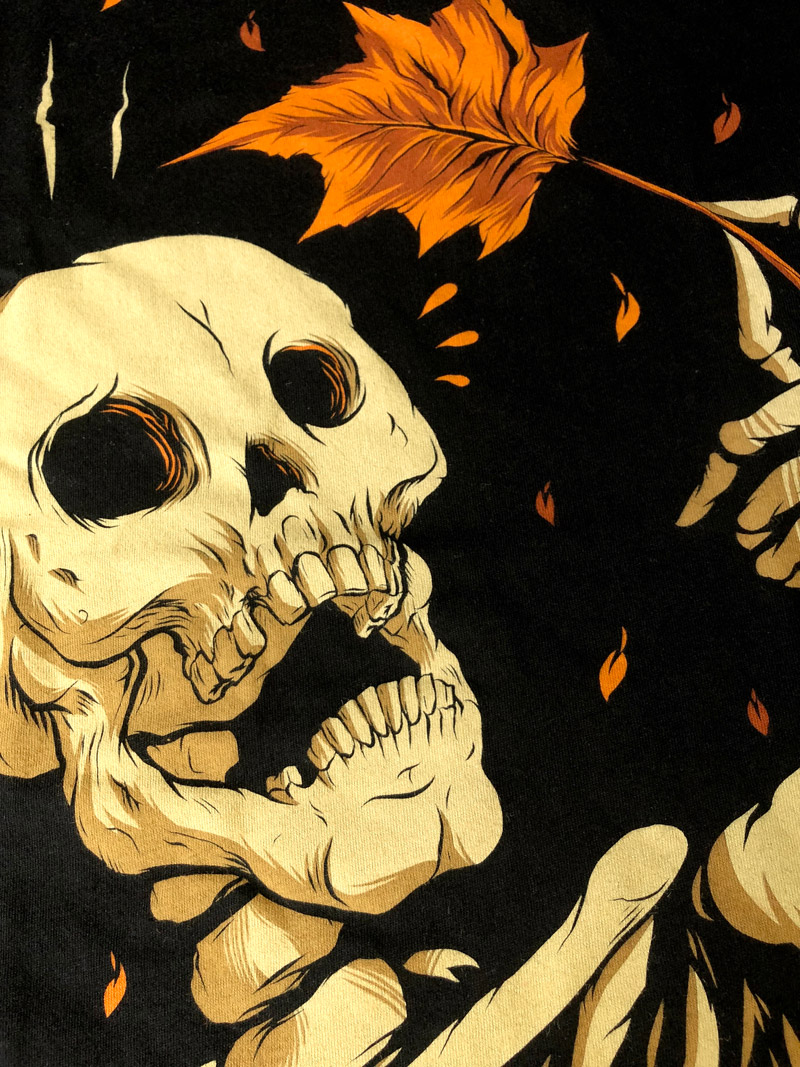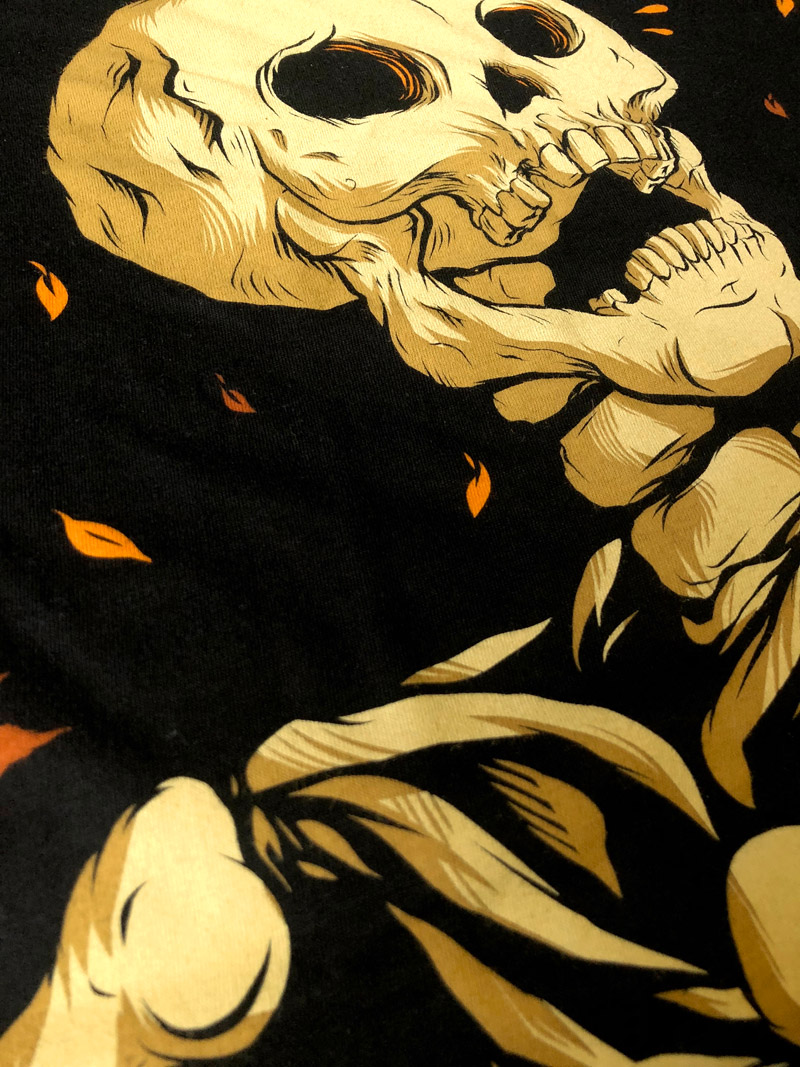 Night of the Pumpkin Re-Inked
He's back by popular demand! Your favorite dancing skeleton comes to you in a new, more classic colorway for Haunted Collection X.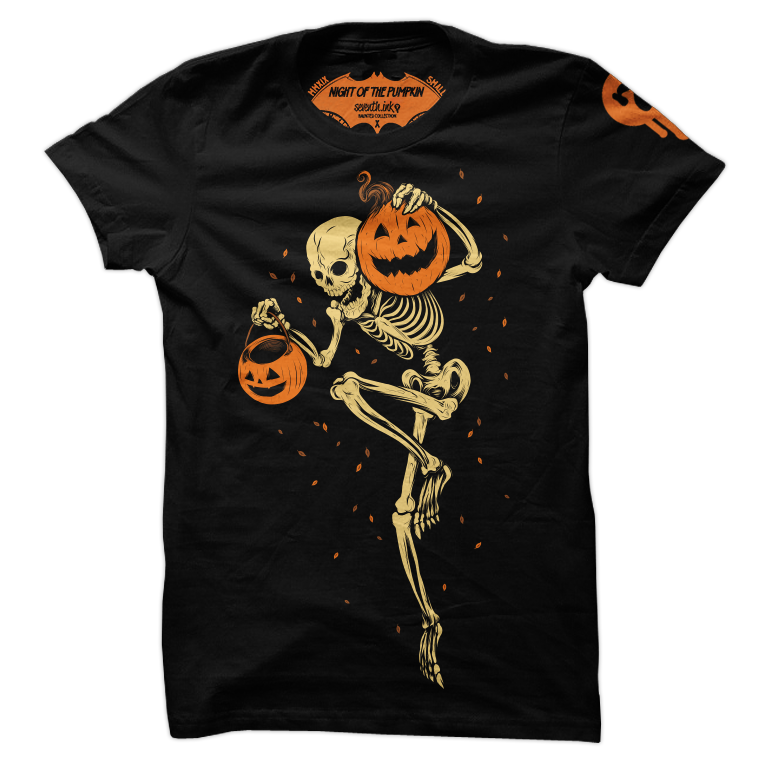 Shirt Details: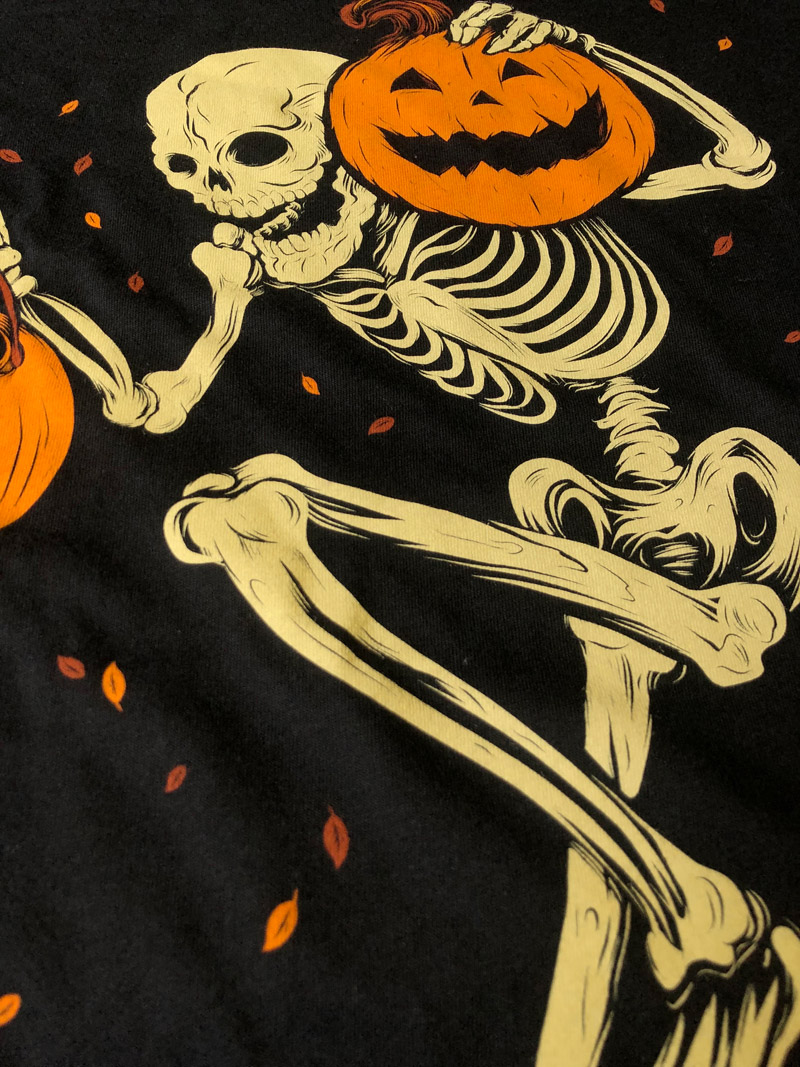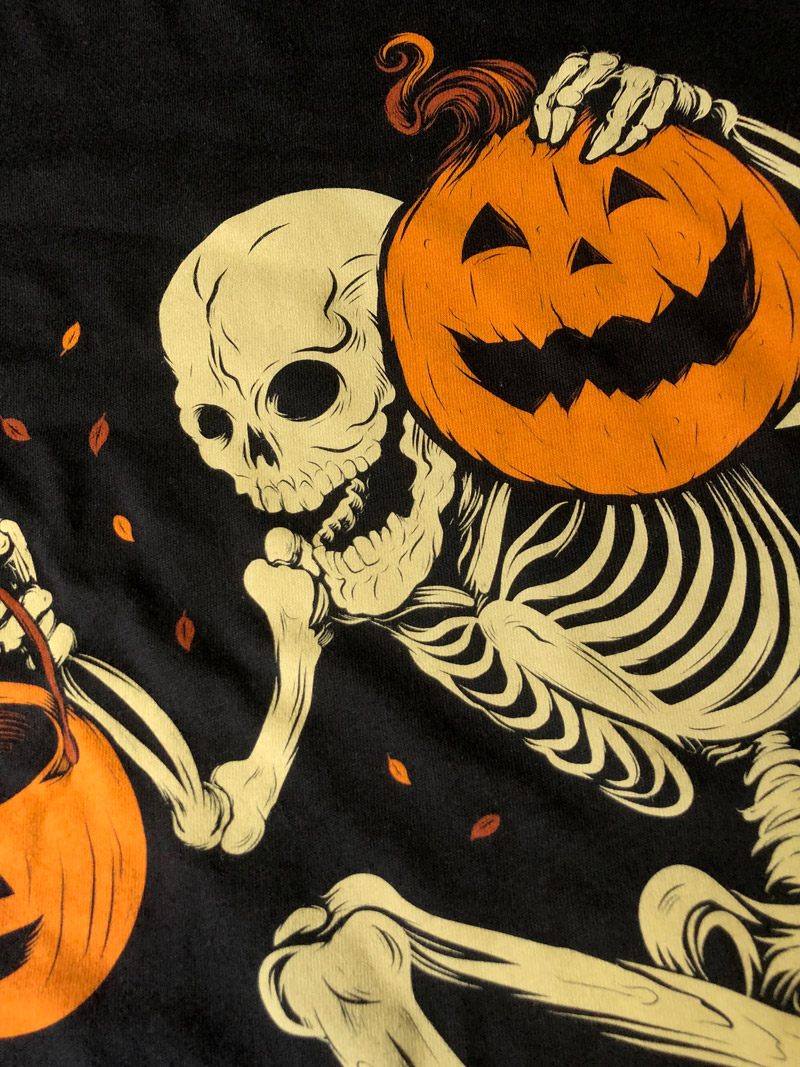 Screaming Pumpkin Re-Inked
One of my most popular designs ever, Screaming Pumpkin, returns with added colors for Haunted Collection X.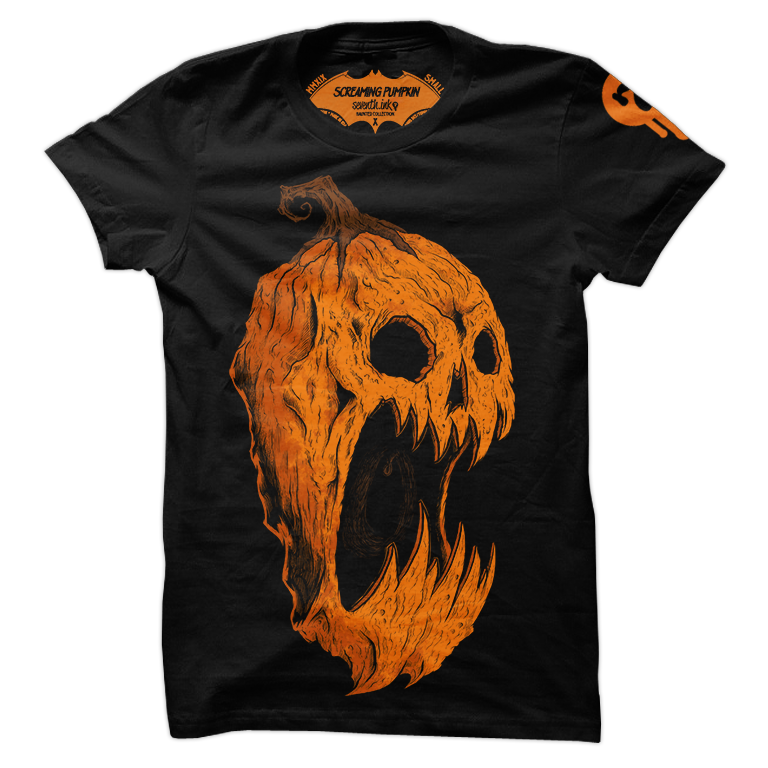 Shirt Details: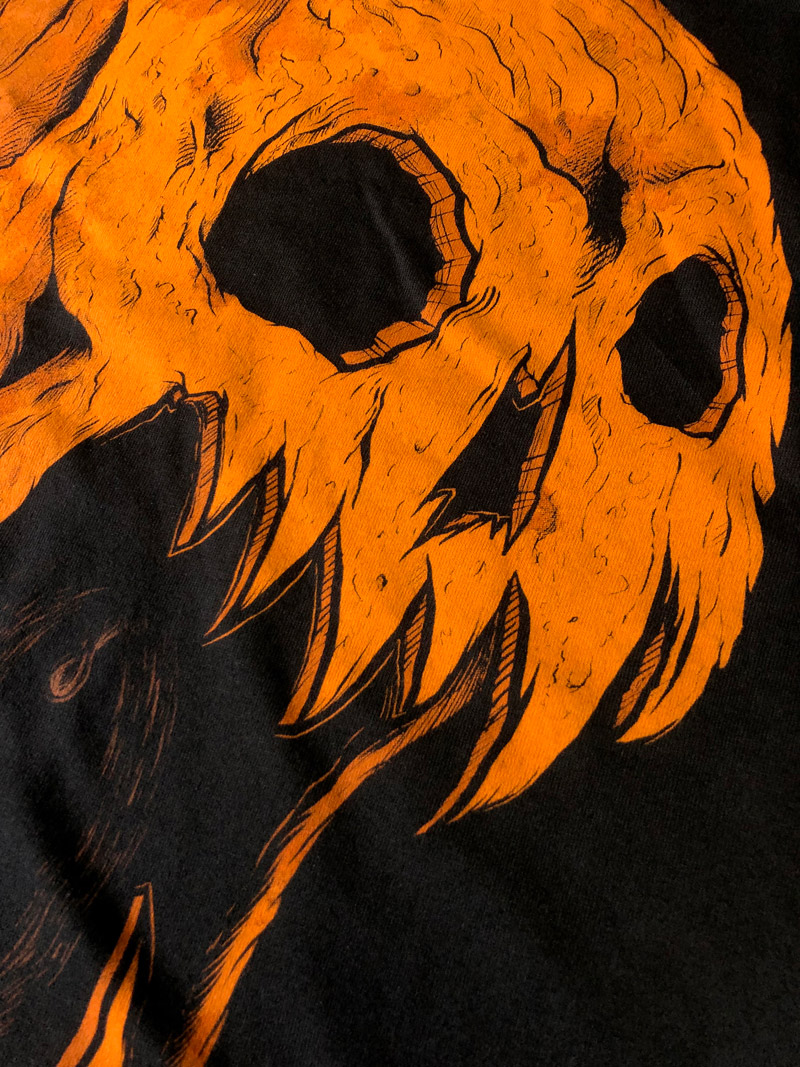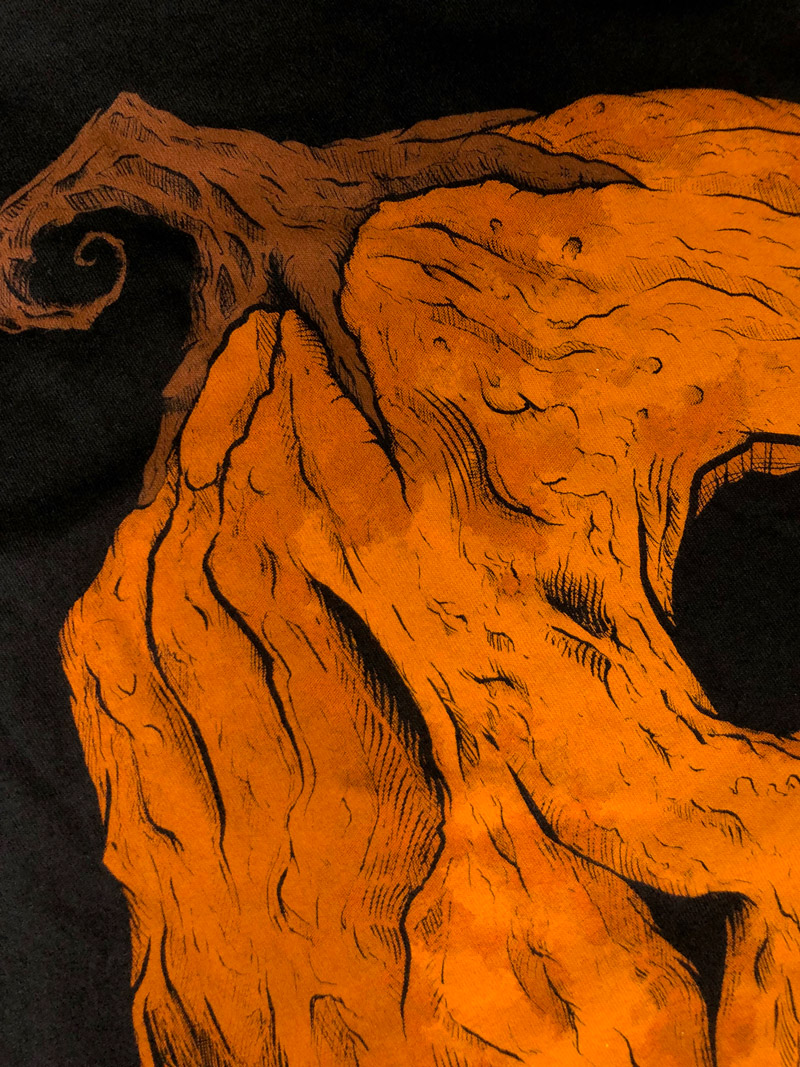 You can see more previews through the Seventh.Ink Instagram page as well. Set your clocks, and see you Thursday night!